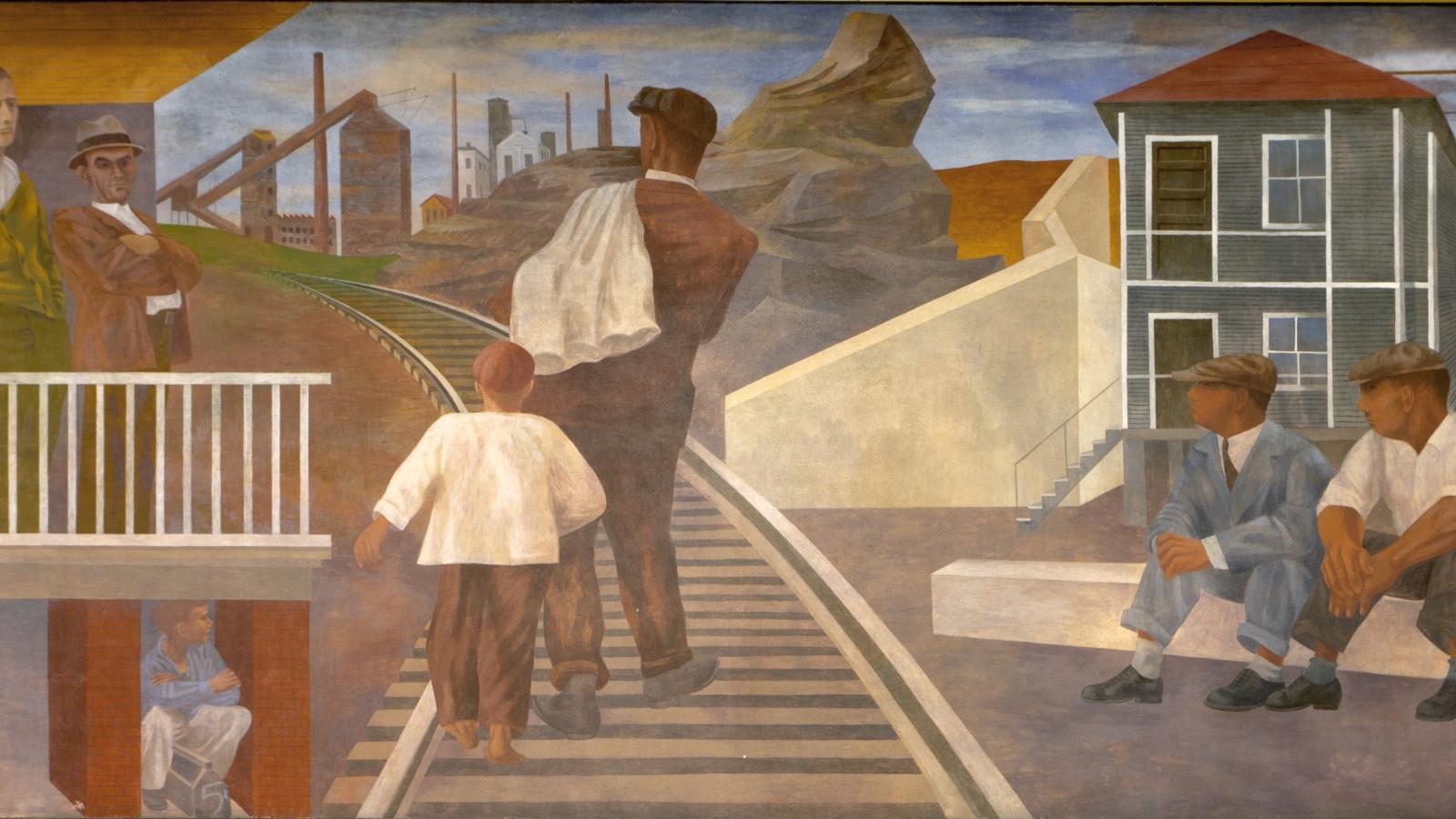 Body
HISTORY OF ART 8601
The New Deal & Now: Art, Politics, and the Quest for Cultural Democracy in America
Professor Jody Patterson
What role, if any, do art and artists play during times of crisis? During our own era of chaos and collapse, it is instructive to look back at one clear case study: the tumultuous decade of the Great Depression, a historical moment when the United States and its institutions were sorely tested by adversity, uncertainty, and fear.
By common consent the 1930s were a watershed in American cultural and political history. Following the stock market crash and the onset of the Depression, newly-elected President Franklin D. Roosevelt included culture within his administration's New Deal provisions. Federal support for artists signaled a fundamental shift in the social and economic bases of art, and also transformed expectations and ideologies around the import of art in a democratic society.
This course is concerned with both the history and contemporary resonances of the New Deal art projects. Central to our investigation will be the impact of these projects on artists, audiences, and conventional systems of patronage. We will also examine the style and subject matter of diverse artworks created during the period, including painting, photography, and film
While this course is intended to expand students' knowledge of art and culture in the US,  exploration of other models of public art established and implemented internationally is welcomed. Moreover, while current thinking around the relationships between art, social context, and political policy has become increasingly complex since the 1930s, an alternative to the market-driven economy of the arts continues to have appeal. Students will thus be encouraged to consider how the New Deal legacies of cultural accessibility and inclusivity have been developed in other publicly supported projects and might be adapted within the contemporary art world.
AUTUMN 2020
Class # 25951
Wednesdays - 2:15-5:00
Image:  Ben Shahn, Unemployment, 1940-42, from the four-part mural scheme The Meaning of Social Security, Cohen Federal Building, Washington, D.C.