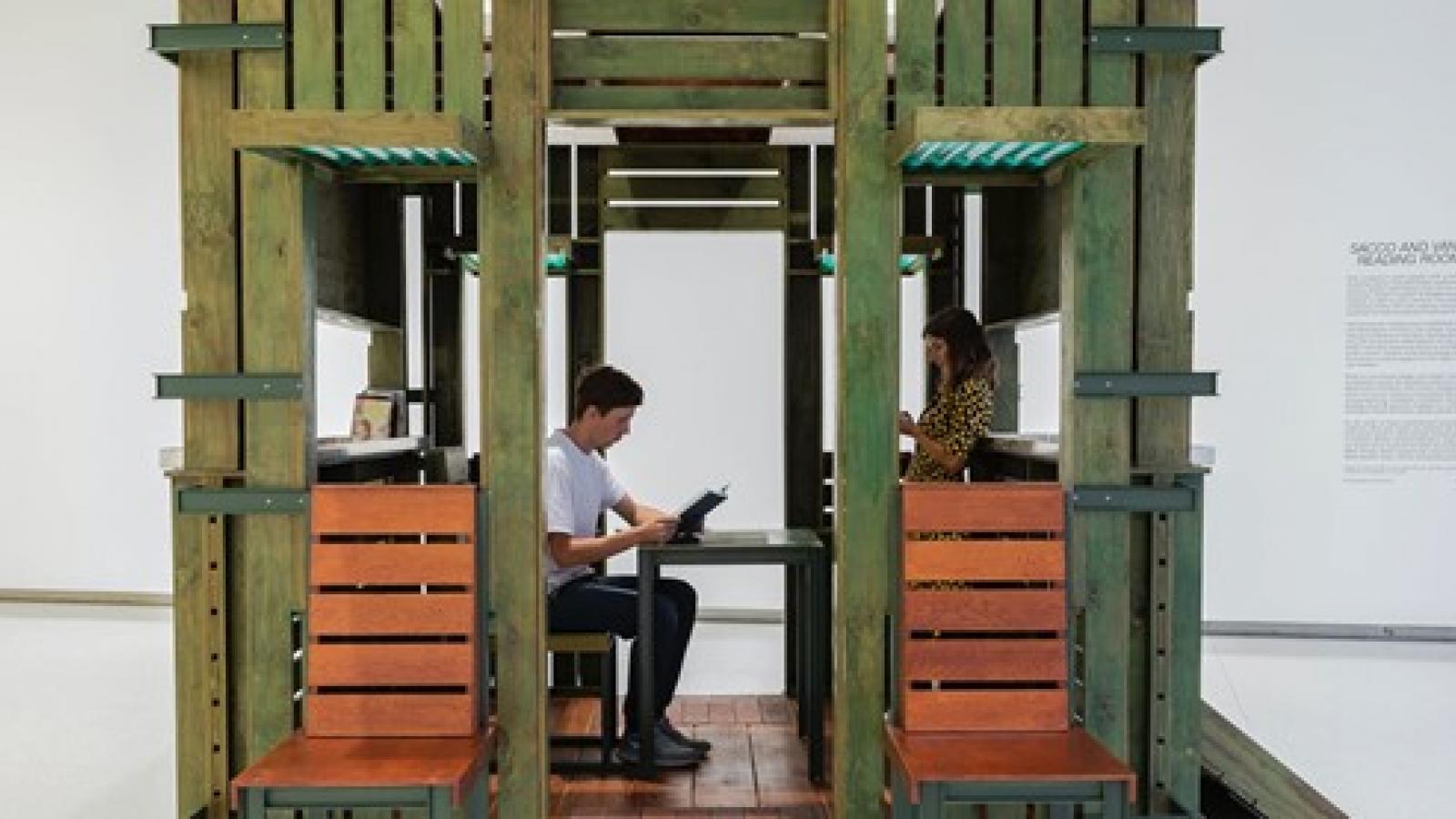 Body
HISTORY OF ART 7020: COMMONING THE MUSEUM 
This interdisciplinary seminar explores critical debates and case studies at the intersection of contemporary art, curatorial practice, museum-based learning, and activism, with a particular interest in the aesthetics (and politics) of the commons. In recent decades, the commons has become a keyword in radical social movements, evoking centuries-old traditions of free communal land use and collective self-government, while at the same time summoning memories of collective resistance to capitalism, settler colonialism, white supremacy, and other forms of domination and oppression. Although the history of the commons dates back centuries, and even millennia, the resurgence of commoning as a militant practice—from the Zapatista movement to #OccupyWallStreet and Standing Rock—has prompted many radical thinkers, including Silvia Federici, Fred Moten, Peter Linebaugh, and Nick Estes, to pose the term in the future tense: "the commons as a horizon of struggle."
In various ways, artists and art institutions alike have rallied around the ideal of the commons, refashioning exhibitions and installations as sites of communal gathering and resource-sharing. This course trains a critical lens on these efforts, and on the theoretical and political projects that have inspired them. It also offers an opportunity for experimental practice: With support from the Global Arts + Humanities Discovery Theme, the seminar forges a partnership between OSU and the Columbus Museum of Art (CMA) aimed at fostering dialogue and hands-on collaboration between the museum and the university. Over the course of the semester, students will participate in organizing an exhibition at CMA addressing the main themes of the course. Class sessions will involve readings and discussion as well as meetings and conversations with museum staff, artists, and related professionals. The seminar also dovetails with the Wexner Center for the Arts' forthcoming exhibition Climate Changing: On Artists, Institutions, and the Social Environment and recently launched project Free Space.
SPRING 2021
Class # 33193
INSTRUCTION MODE: IN PERSON
MONDAYS 2:15 - 5:00
Image: Siah Armajani, Sacco and Vanzetti Reading Room #3, 1988. Installation view of the exhibition Siah Armajani: Follow This Line, Walker Art Center. Courtesy Walker Art Center, Minneapolis, and MMK Museum for Modern Art, Frankfurt.