February 25, 2021
CACP Students Dareen Hussein and Anna Talarico curate two-part video exhibition, In/Stability, at the Wexner Center for the Arts
Image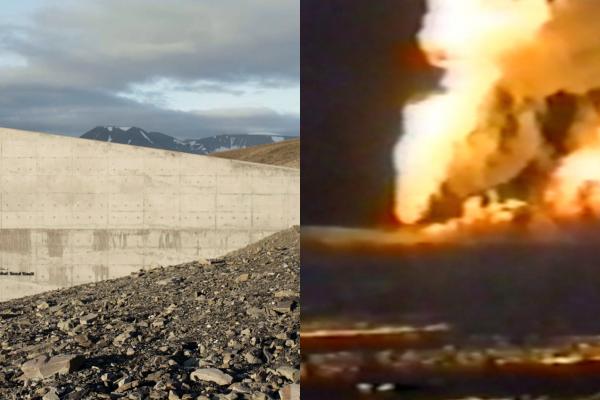 Description
Dareen Hussein and Anna Talarico, students in the Department's MA program in Contemporary Art and Curatorial Practice, have curated a two-part video exhibition in the Wexner Center's Box. In/Stability responds to questions surrounding the environment, access, and mobility. It is produced in conjunction with the exhibition Climate Changing: On Artists, Institutions, and the Social Environment.
Part one of In/Stability, "Apocalyptic Landscapes," features two works that critique the consequences of military and agricultural activity on our planet. Frank Heath's Midnight Sun explores the Svalbard Global Seed Vault, a doomsday facility designed to safeguard global agricultural production against the threat of ecocide. Monira Al Qadiri's Behind the Sun focuses attention on the 1991 Kuwait oil field fires, reframing an iconic scene of environmental devastation in terms of the popular culture and politics of the Islamic world.
Both works are on view in person in the galleries through February 28, 2021. Part two, "Transmission and Translation," will screen March–April 2021.
---