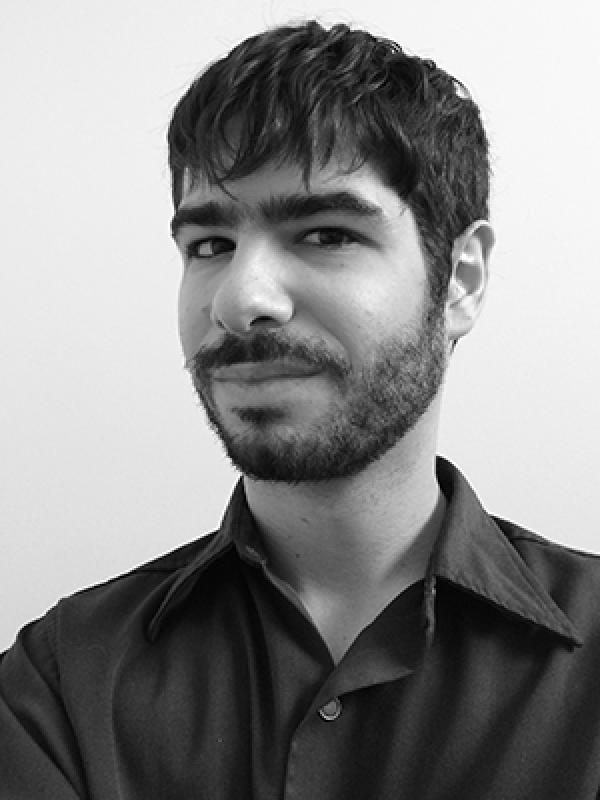 Daniel Marcus
Lecturer
232 Pomerene Hall
1760 Neil Ave
Columbus, OH 43210
Areas of Expertise
Modern and Contemporary Art
Education
Ph.D., History of Art, University of California Berkeley, 2017
B.A., summa cum laude, History of Art, Washington University in Saint Louis, 2006
As a specialist in modern and contemporary art, I have a particular interest in modernism and its politics. I am currently the Roy Lichtenstein Curatorial Fellow at the Columbus Museum of Art and a visiting lecturer in the Department of Art History at the Ohio State University. I completed my Ph.D. at the University of California, Berkeley in 2017 under the supervision of Emeritus Professor T.J. Clark.

At the Columbus Museum of Art, I recently curated an installation from the permanent collection, "Between Bust and Boom: Artists in the Slack Years, 1990-2005," exploring the aftermath of the art market crash in 1990, with works by Tom Burr, Ann Hamilton, Tony Oursler, and Trenton Doyle Hancock, among others. Alongside Jonathan Weinberg, Drew Sawyer, and Tyler Cann, I am part of a curatorial team working on a major touring exhibition, "Art after Stonewall, 1969-1989," forthcoming in April 2019 at the Grey Art Gallery, New York University and the Leslie-Lohman Museum of Gay and Lesbian Art, New York.

I am currently at work on a book manuscript, "Devaluations: Modernism and the Form of Crisis, 1929-1936," which reexamines the art of the Parisian avant-garde in the wake of the Great Depression, engaging the work of Pablo Picasso, Dora Maar, Fernand Léger, Max Ernst, Germaine Krull, Lisette Model, André Breton, and Georges Bataille, among others. My recent publications include an essay on two Trump-era paintings by Nicole Eisenman in Nicole Eisenman: Dark Light (Vienna: Secession, 2017); an examination of Léger's wartime cubism in the Nothing But the Clouds Unchanged: Artists in World War I, ed. Gordon Hughes (Santa Monica, CA: The Getty Research Institute, 2014); an essay on portraiture and embodiment in the work of painter Amy Sillman, in Amy Sillman: one lump or two, ed. Helen Molesworth (Boston: Institute of Contemporary Arts, 2015); and a study of space and politics in Picasso's Guernica in Picasso Harlequin, 1917-1937, ed. Yve-Alain Bois (Milan: Skira, 2008). I am also a frequent contributor of exhibition reviews to Artforum.