Body
This department's graduate handbook is the primary faculty and student guide to the policies and procedures of the graduate program in the Department of History of Art at The Ohio State University. Questions arising from the material covered in this handbook should be addressed to the Chair of the Graduate Studies Committee.

The Graduate School is the governing body for graduate education at The Ohio State University. The Graduate School publishes an annual Graduate Handbook detailing the policies and procedures governing all graduate education at The Ohio State University. Students are bound by the terms and conditions detailed in the Graduate Handbook and failure to abide by these regulations may be grounds for dismissal. Departmental policies may not override the policies established by the Graduate School. The Graduate Handbook may be found on the Graduate School's website.
Advanced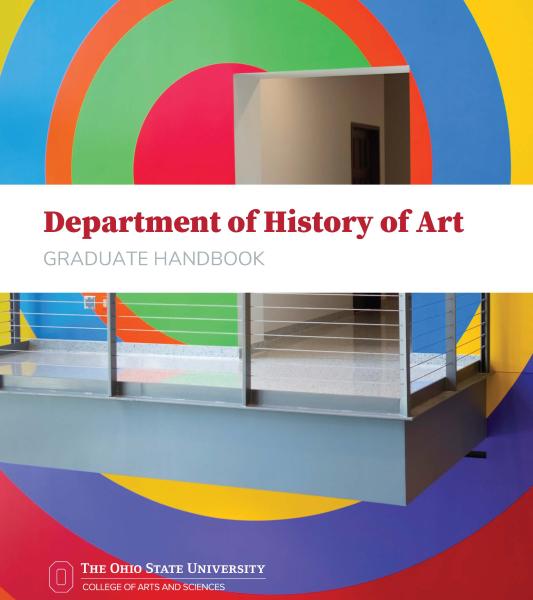 Throughout your time with the program, this handbook will be an invaluable resource. It outlines our program requirements, financial supports, and procedures to follow as you complete each step.
There is also a comprehensive list of resources for graduate students, as well as the "Rights and Responsibilities of Graduate Teaching Assistants" that will guide your time as an instructor for the department.