Important Note:

Please notify the department (both your advisor and the Academic Program Coordinator) of any fellowship applications you intend to submit for semester or year-long fellowships. It is a requirement of the Graduate School that the department applies for tuition waivers on your behalf at the time of application.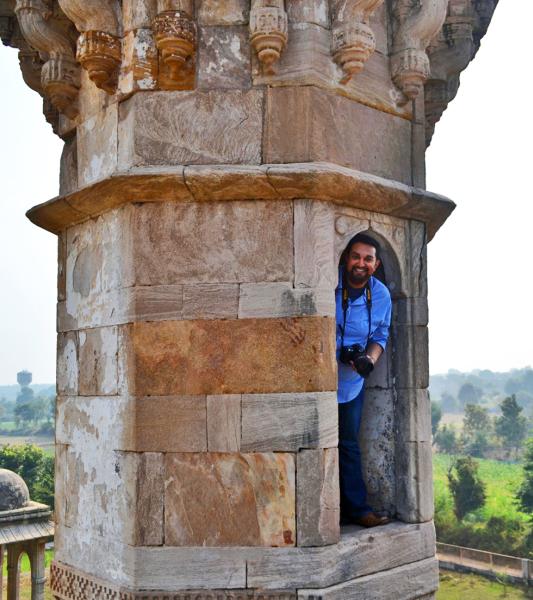 During the later phases of their research, PhD students are encouraged to apply for external fellowships to support their research, travel, and dissertation writing. Advisors work with their students to find relevant opportunities and craft competitive application materials.  Below are two lists that serve as a resource for students looking for fellowships to apply for: a list of core art history fellowships that students in a range of subfields often apply for, and a longer list of more specialized fellowships concentrated in particular research areas. Please email historyofart@osu.edu with any additional suggestions for fellowships to add to these lists.
American Academy in Rome (doctoral and postdoctoral awards for study of Ancient, Medieval, Renaissance and Early Modern, and Modern Italian Studies)
American Antiquarian Society (doctoral and postdoctoral fellowships on American history and culture before 1876)
American Association of University Women (to complete dissertations or postdoctoral research, dissertation fellowships, summer short term research publication grants, career development grants, international fellowships for non US citizenships)
American Association for Netherlandic Research Grants ($1,000 grants in support of dissertation/archival research in the Netherlands or Belgium)
American Center of Oriental Research (Kress fellowship in art and archaeology of Jordan, other fellowships)
American Council of Learned Societies (Henry Luce Foundation, ACLS dissertation fellowship program in American Studies, National Program for Advanced Study and Research in China, Dissertation in East European Studies)
American Institute of Indian Studies.  For dissertation research in India.
American Institute of Pakistan Studies.  For dissertation research in Pakistan.
American Research Institute in Turkey (fellowships for pre-doctoral research in Turkey in art history and archaeology)
American School of Classical Studies, Athens (Fellowships for dissertation research and postdoctoral scholars)
Archaeological Institute of America (Olivia James Traveling Fellowship, Harriet and Leon Pomerance Fellowship, Keenan T. Erin award, Woodrduff traveling fellowship, Colburn Fellowship, Helen M. Woodruff Fellowship)
Art Institute of Chicago (graduate student lectureship, and Mellon postdoctoral fellowships)
Association for Asian Studies (Ann Arbor MI).  Travel to annual conference.
Athenaeum of Philadelphia (summer internships, and the Charles E. Peterson Research Fellowships for the Study of Early American Architecture and Building Technology to 1860)
Belgian American Educational Foundation, Inc (graduate fellowship for study in Belgium)
Bogliasco Fellowship Program of the Liguria Study Center for the Arts and Humanities (fellowships in Italy)
Canadian Academic Institute (Homer and Dorothy Thompson Fellowships for Canadian Archaeological Institute in Athens Greece; Elisabeth Alfoldi-Rosenbaum Fellowship in Athens Greece)
Center for Medieval and Renaissance Studies, St. Louis University (NEH Research Fellowship; Mellon Fellowship for Vatican Film Library)
Chateaubriand Scholarship Program, French Cultural Services of the United States (dissertation fellowships in France—open to non US citizens studying in American Universities)
Alan Whitehill Clowes Curatorial Fellowship, Indianapolis Museum of Art
College Art Association (Professional Development fellowships for doctoral candidates in art History; Geraldine R. Dodge Foundation Fellowship)
Cooper-Hewitt Museum, National Museum of Design Smithsonian Institution (Peter Kruger-Christie's Fellowship in Historic or Contemporary Design)
Council of American Overseas Research Centers, Smithsonian Institutions (Fellowships for Advanced Multi-Country Research)
Council on Library and Information Resources: Mellon Dissertation Research Fellowships (for dissertation research requiring extensive research based on original sources in archives, museums, historical societies, etc)
DAAD Research Grants (in Germany for 10 months)
Daedalus Foundation, Inc (PhD Dissertation Fellowship in the Modernist Tradition) *nomination by department
The Gladys Krieble Delmas Foundation (pre-doctoral and postdoctoral travel grants in the Venice and the Veneto)
Detroit Institute of Arts (see Mellon Curatorial Fellowships)
Dumbarton Oaks Byzantine Studies, Pre-Columbian Studies, and studies in Landscape Architecture
Emory University, Bill and Carol Fox Center for Humanistic Inquiry (post-doctoral fellowships)
English Speaking Union (short term study in UK, Scholarships for graduate students and junior faculty)
French-American Foundation (fellowships necessitating extensive archival research in France)
Fulbright Grants (grants for dissertation studies and research abroad in over 100 countries; Fulbright travel grants to Germany, Hungary, and Italy) *vetted by the University
Fulbright Hayes Doctoral Dissertation Fellowship in Modern Foreign Languages and Area Studies in Africa, Central and Eastern Europe, East Asia, India, etc.  Please note that there are two different Fulbright awards for dissertation research, with different competition guidelines and deadlines.
Getty Research Institute for the History of Art and the Humanities (doctoral, postdoctoral, and library research grants, and paid graduate internships)
Graham Foundation for the Advanced Study in the Fine Arts (Carter H. Manny Award to support research for dissertations focusing on architecture and other arts contributive to architecture) *nominated by department
Haakon Fellowship (two-year fellowship granted in even years) *nomination by department
Hagley-Winterthur Fellowship (short and long term fellowships on the relationship between economics and the arts)
The Mortimer Hays-Brandeis Travel Fellowship (for students who received their undergraduate degree from ten schools—Brandeis, CUNY, Columbia, Boston U, Connecticut College, etc)
Hebrew University, Jerusalem, Israel, and Technion, Haifa, Israel (Lady Davis Fellowship for Doctoral Students)
Alexander von Humboldt Foundation (Bundeskansler Scholarships for one-year stay in Germany for study or research; postdoctoral fellowships)
Alexander von Humboldt Stiftung-Foundation (postdoctoral fellowships)
Huntington Library Art Collections and Botanical Gardens (research awards in art history, British and American)
Institute of Historical Research, School of Advanced Study, University of London (pre-dissertation and dissertation fellowship programs)
International Research and Exchanges Board (Individual advanced research opportunities program, and fellowships in the humanities short term travel grant.)
Josephine de Karman Fellowship
Kobe College Corporation Graduate Fellowships Program (one year of graduate study or research in Japan)
Lemmerman Foundation/Fondazione Lemmerman (pre-doctoral fellowships for study in Rome)
Lilly Fellows Program in the Humanities and the Arts, Valparaiso University, Indiana (two year postdoctoral fellowship preparing for institutions of Christian higher education)
Roberto Longhi Foundation for the Study for the History of Art (study Italian painting from the 13th to the 18th centuries)
Los Angeles County Museum of Art (Wallace Annenberg Curatorial Fellowship)
The Medici Archives Project, Florence (two three year fellowships with stipend)
Medieval Institute, University of Notre-Dame (A.W. Mellon Postdoctoral Fellowship in Medieval Studies)
Andrew W. Mellon Postdoctoral Fellowships, University of Michigan (two year fellowships in Humanities and Humanistic Social Sciences)
Metropolitan Museum of Art (art history, conservation, graduate lecturing internships)
Museum of Contemporary Art, Chicago (Marjorie Sussman Curatorial Fellowship)
Museum of Early Southern Decorative Arts (Beehive-Mills Lane Architecture Fellowship in North Carolina)
National Gallery of Art, Washington, D.C (paid graduate internships, graduate curatorial internships, graduate lecturing fellowships)
National Research Council (Ford Foundation pre-doctoral and dissertation fellowships for minorities)
National Security Education Program (for study of cultures and languages other than Western countries)
Newberry Library, Chicago (doctoral and postdoctoral research grants)
Georgia O'Keeffe Museum Research Center (stipends for research in American modernism for doctoral candidate and scholars)
Pembroke Center Postdoctoral Fellowships, Brown University (qualitative and humanistic studies)
Walter Read Memorial Hovey Fund, Pittsburgh Foundation (for graduate students specializing in Art History, $ 3,000)
Princeton Society of Fellows in the Liberal Arts (postdoctoral fellowships)
Saint Louis Art Museum (Romare Bearden Minority Museum Fellowship)
School of American Research (Weatherhead fellowships for pre or postdoctoral scholarships in humanistic or scientific studies)
Smithsonian Institute (pre and postdoctoral fellowships, mostly American, African, and Asian art and Visual Culture)

Smithsonian Institutional Fellowship Program (SIFP) (graduate, pre-doctoral, and post-doctoral, mostly American, African, and Asian art and Visual Culture)
Social Science Research Center.  Sometimes has grants available to doctoral students.
Sir John Soane Museum Foundation Grant and Traveling Fellowship
Social Science Research Council and American Council of Learned Societies (International Dissertation Field Research Fellowship program; and program on the Arts, dissertation on the Arts and Social Sciences)
Social Science Research Council, Berlin Program for advanced German and European Studies (fellowships for doctoral dissertation field research and fellowships for postdoctoral research)
Social Science Research Council, Eurasia Program (pre-dissertation, dissertation, and postdoctoral fellowships)
Society of Architectural Historians (fellowships for architectural studies)
Paul and Daisy Soros Fellowships for New Americans (fellowships for up to two years of graduate study in the US)
Stanford University, Humanities Program (postdoctoral fellowship)
Swan Foundation, Library of Congress (fellowships for the study of caricature and cartoons)
Terra Foundation Fellowships (summer residency for art historians pursuing work on American art or transatlantic exchanges) *nomination by a scholar
Crystal Bridges Museum of American Art, Tyson Scholars Program (supports full-time writing and research for scholars focused on architecture, craft, material culture, performance art, and new media) 
U.S. Capitol Historical Society (Fellowships on studies of the US Capitol)
U.S. Department of Education (Fulbright-Hays, Jacob Javitz Fellowships)
UCLA Center for 17th- and 18th- Century Studies and the William Andrews Clark Memorial Library (pre-doctoral and postdoctoral)
Villa I Tatti Fellowships, Harvard University Center for Italian Renaissance Studies (postdoctoral fellowships)
Walters Art Gallery (museum fellowships for graduate students, and mellon curatorial fellowships)
Whitney Museum of American Art (independent study program for all levels)
The Institute for Citizens & Scholars (previously Woodrow Wilson National Fellowship Foundation) (Charlotte W. Newcombe doctoral dissertation for Religious and Ethical Value)
Winterthur Museum Garden and Library (NEH fellowships, research, and visiting scholars, graduate fellowships, dissertation fellowships)
 Wolfsonian Research Center, Florida International University (fellowships for research at the Wolfsonian)
Yale Center for British Art (postdoctoral fellowships)