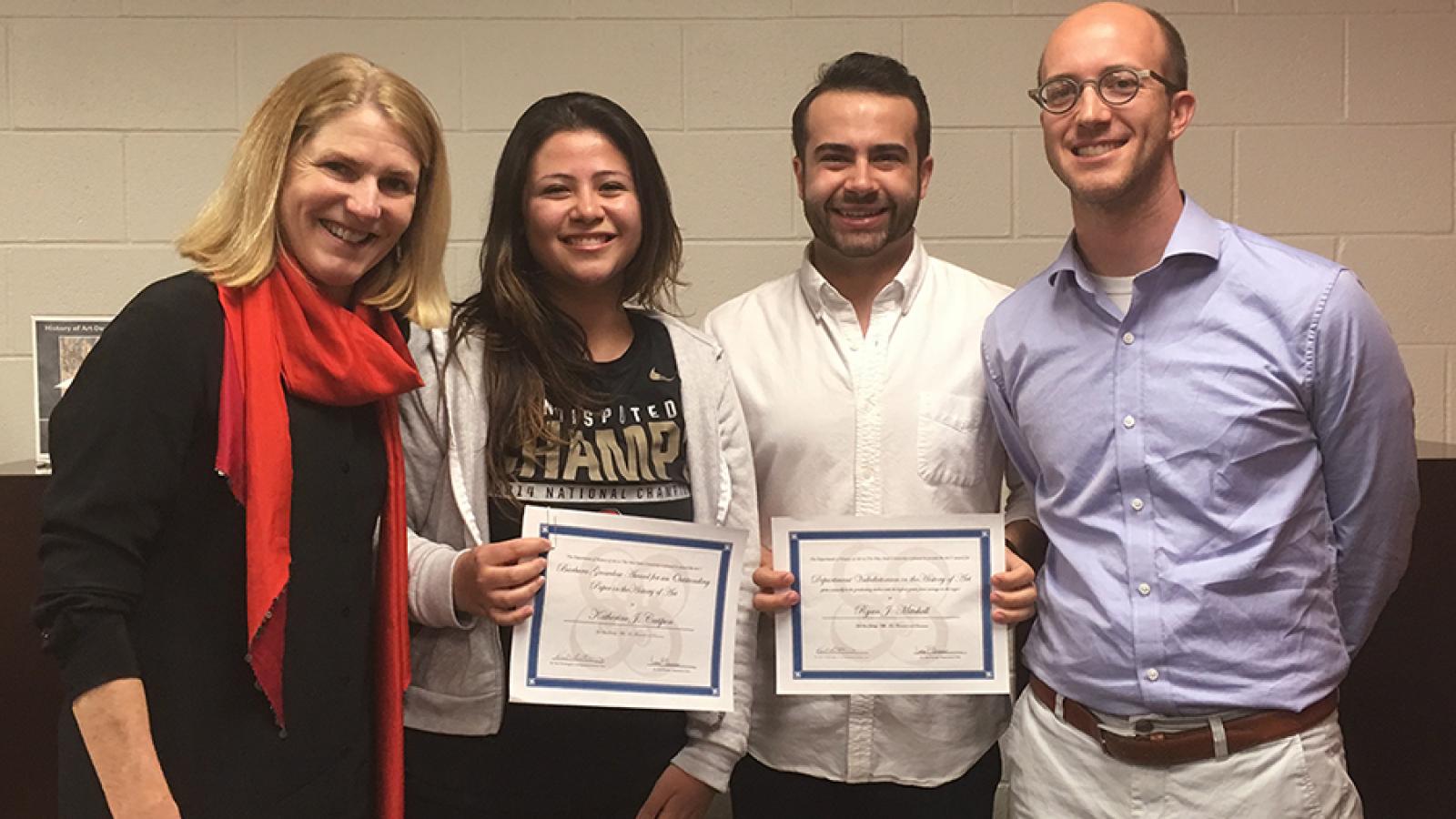 Body
Undergraduate Honors & Distinction in the Arts
The History of Art department offers honors sections of several courses, designed to be intellectually challenging. Regular Honors course offerings include:
HA2001H: Western Art I: Ancient and Medieval Worlds
HA2002H: Western Art II: Europe and the United States, Renaissance to Modern
HA2003H: The Art and Visual Culture of East Asia
HA3010H: Gender and Sexuality in Western Art
HA3605H: East/West Photography
Honors students work closely with their faculty advisors and enjoy the benefits of smaller class size and priority scheduling. In addition, they receive The Honors Newsletter, and they are eligible for honors center living.
Students in the Arts Honors Program often pursue significant creative projects and apply for graduation with distinction in the Arts. This is a separate process. For more information, please contact Ed Quinn (quinn.142@osu.edu) in Arts and Sciences Advising.
---
Requirements to enter the Arts Honors program and maintain Honors status
University standards:

3.4 GPA overall
Minimum 1 semester of OSU credit

Arts standards:

3.4 GPA overall, both GE and major, Minimum 2 semesters of OSU credit

University standards:

6 Honors, upper-division (4000+) or graduate-level courses over the first 2 years (max of 2 honors embedded courses)

Arts standards:

3 units of Honors experiences over the first 2 years (For some majors in the Arts, this is difficult to achieve, due to limited scheduling opportunities in the GE, few Honors offerings in the major programs, and lock-step curriculum in the majors. The Arts standard allows students to defer 1 unit until the third year if necessary, reflecting the individualistic, focused nature in the arts.)
For more information on honors programs, please contact the University Honors and Scholars Program.
Advanced