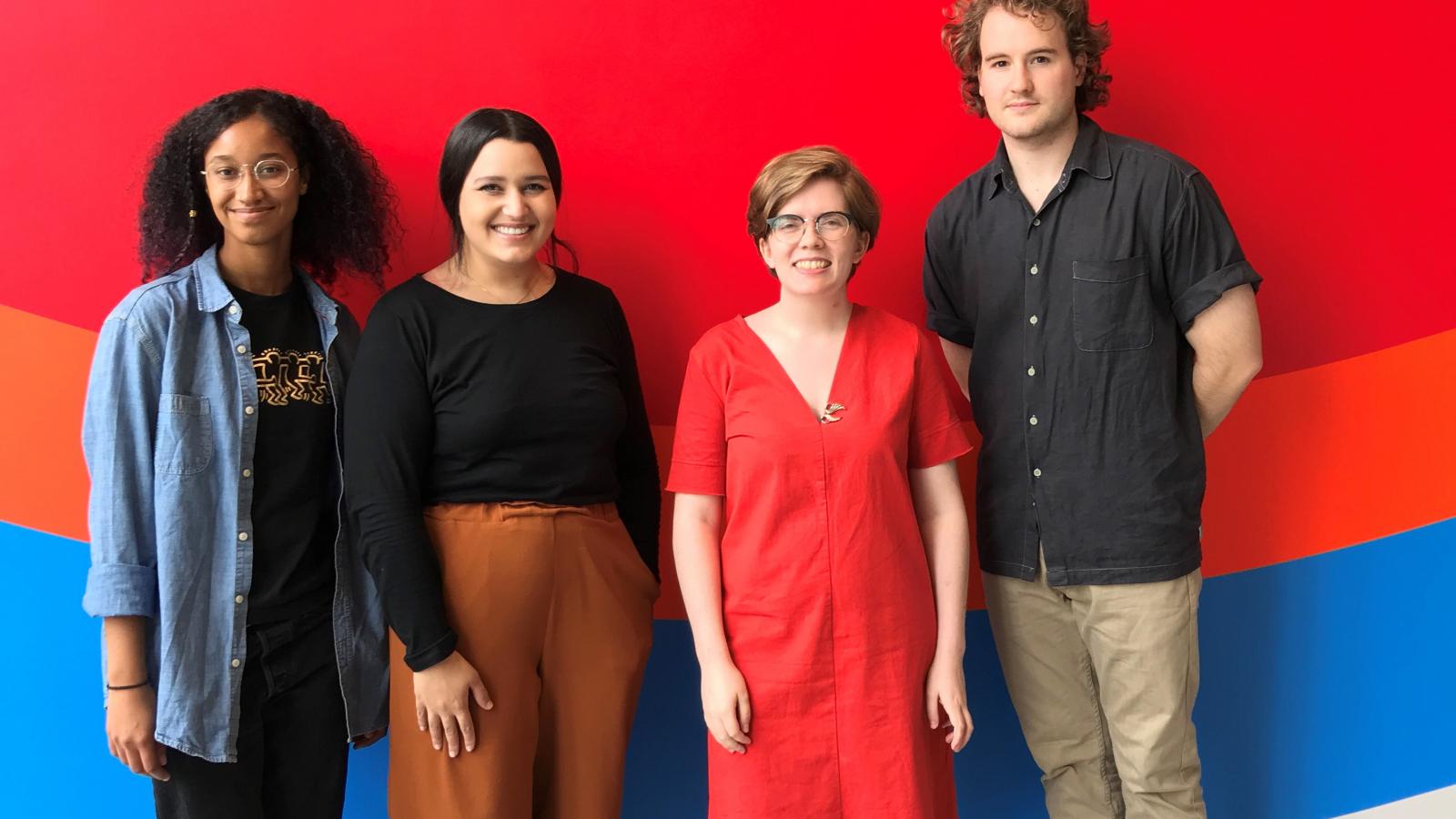 Body
Photo above. From left: Asia Adomanis, Dareen Hussein, Maggie Wilson, Schuyler Black-Seitz.
Welcome to the Department of History of Art at The Ohio State University.
If you are a current high school student or individual interested in pursuing a Bachelor of Arts degree in History of Art, or would just like to learn more about what the department offers, please see the Undergraduate Program pages through the navigation to the right.
If you have successfully completed an undergraduate program and are interested in pursuing a graduate degree, please look through the MA in Contemporary Art Curatorial Practice or PhD Program pages. If you have any questions, don't hesitate to contact the department directly at historyofart@osu.edu or 614-292-7481.