May 24, 2023
PhD Alumnae Sarah Magnatta ('14) and Kimberly Masteller ('17) Tour the Denver Art Museum
Image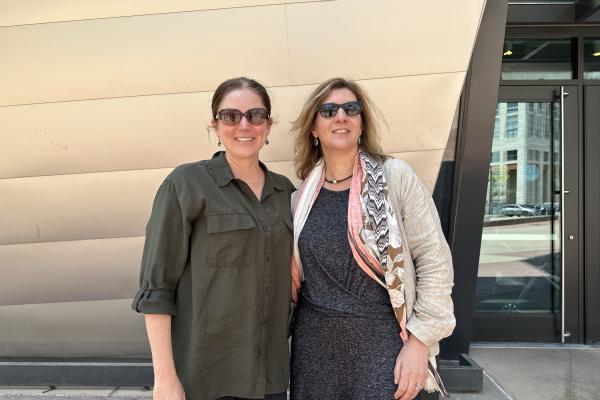 Description
Dr. Sarah Magnatta and Dr. Kimberly Masteller tour the Denver Art Museum on May 21, 2023.
Sarah, an Assistant Professor at the University of Denver, is currently working on a book about the contemporary art of the Tibetan diaspora.  This fall, Sarah is curating an exhibition of work by artist Gonkar Gyatso at the Vicki Myhren Gallery on the University of Denver campus. Kimberly is currently Curator of South and Southeast Asian Art at the Nelson-Atkins Museum of Art. Additionally, she is the curator on the core team that developed "A Frame of Mind" podcast, which received an Excellence Award for the Advancement of DEAI at the American Alliance of Museums [AAM] conference in Denver. Furthermore, Kimberly recently authored and co-authored articles in the May/June 2022 and May/June 2023 issues of Orientations Magazine.
Click here to access "A Frame of Mind".
News Filters:
---