July 1, 2022
PhD Student Keyu Yan Attends Chinese Object Study Workshop
Image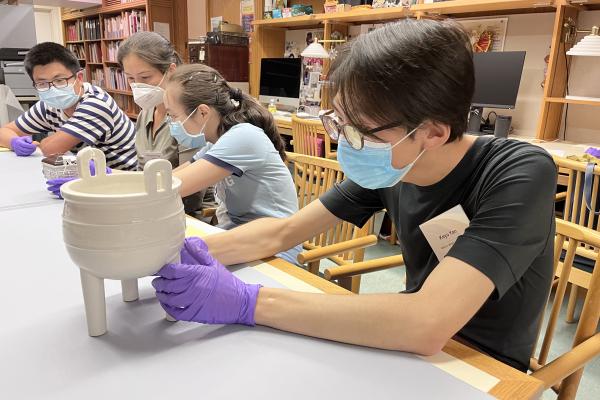 Description
PhD student Keyu Yan participated in the Mellon Chinese Object Study Workshop at the Art Institute of Chicago (AIC). Running from June 20 to 24, 2022, the workshop revolved around the theme of intermediality. Workshop leaders were Dr. Jeffrey Moser (Brown University), Dr. Ching-fei Shih (National Taiwan University), and Dr. Colin Mackenzie (the AIC). 
During the workshop, Keyu closely looked at a series of objet d'art (qiwu) such as bronzes, jade, ceramics, and lacquerware from the AIC and networked with colleagues from the University of Chicago, Princeton University, and the University of California, San Diego so on. 
For the outcome of the workshop, Keyu will write an essay on a pilgrim flask (c. late 6th/7th century) collected by the AIC, and this essay will become part of the object's profile.
News Filters:
---