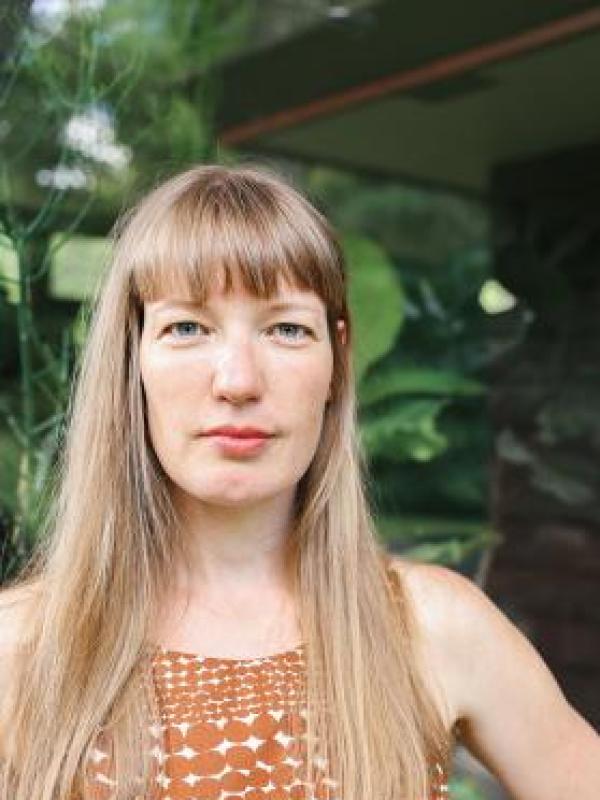 Kris Paulsen
Associate Professor
210 Pomerene Hall
1760 Neil Ave
Columbus, OH 43210
Areas of Expertise
Contemporary Art
Video Art
New Media Art and Theory
Curatorial Studies
Critical Theory
Education
Ph.D., Department of Rhetoric, University of California at Berkeley, 2009. Designated Emphasis in New Media
M.A., Department of Rhetoric, University of California at Berkeley, 2003
A.B., with high honor, and magna cum laude. History of Art & Architecture and Art-Semiotics, Brown University, 2000
Kris Paulsen is a specialist in Contemporary Art with a focus on time-based and computational media. Her work traces the history of technology in the arts and the rhetoric of "new media" from photography to digital art, with a particular emphasis on telepresence and interface studies. MIT Press published Dr. Paulsen's first book, Here/There: Telepresence, Touch, and Art at the Interface, in February 2017. Her current research project, "Against Algorithms (or The Arts of Resistance in the Age of Quantification)" addresses the logics of quantification and algorithmic structures in contemporary art, culture, and activism.
From 2012 to 2016 she was co-director of The Center for Ongoing Research & Projects (www.the-corp.org), an experimental art space in Columbus, OH. In recent years, she has been developing the department's MA in Contemporary Art and Curatorial Practice.
Links to her published essays and articles on topics such as experimental television, 1990s Net Art, the history of photography, video art, digital culture, algorithmic camouflage, network aesthetics, and curatorial studies can be found at www.kpaulsen.com and https://osu.academia.edu/KrisPaulsen.